About Hostaxis
Network Pvt Ltd
Hostaxis Network Pvt Ltd is a privately owned company. Hostaxis started to offer services from 2008, we offer Website Hosting, Domain registration services, Email services, Website designing, feature-rich, affordable online products to help small and medium businesses take their first steps online, grow their businesses online and manage their business better using online tools.

We have a range of flexible, modular and scalable services that can grow with our customers' needs.

Hostaxis also provides managed solutions for corporate, government and enterprise clients with business-critical web applications. These clients typically have advanced security, performance, scalability or infrastructure requirements.

From very modest beginnings, the Company has proudly registered over many domains for Indian businesses, and continues to report record growth year on year. We don't sell our services on gimmicks, fashionable marketing strategies or misleading information. We have servers. We know how the internet works. You pay us and we give you the service you require. It's simple, hassle free and honest. Ask your friends about us, it's possible one of them is already a customer. Our goal is to provide the best hosting and domain services at the most affordable price possible.

We are very passionate about supporting our clients with the fastest possible response times. We offers Live chat and email support all year around. Our
focus remain solidly grounded in customer service, rather than corporate profits and return on investment.
We're a financially stable company, exhibiting strong revenue growth and profitability.

In association with airnetwork (www.airnetwork.in) We provide data services in Bihar state. Our service include wireless & Optical fiber broadband, corporate leased line internet, server co-location, Wi-fi campus, software development and many more.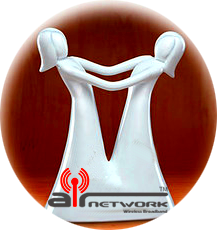 Our Sister Company